Hardwood flooring is a beautiful and naturally elegant flooring solution that can increase the home's value over time as it ages. However, it requires some specific care and maintenance to keep it performing its very best.
DAILY & PREVENTATIVE CARE FOR HARDWOOD FLOORING
First, establish a preventative maintenance routine. Set out entry mats and doormats and remove all outdoor shoes before walking across your hardwood flooring. To protect your hardwood floors from dents or indentations from heavy furniture, buy floor protectors. Since hardwood flooring is also sensitive to the indoor climate of your home, use a humidifier during the dry heating season and run a dehumidifier during inclement weather.
Everyday care and maintenance should include sweeping, vacuuming, and dry mopping your hardwood flooring as needed. If your flooring needs more than just a dry surface clean, use a manufacturer-approved cleaning solution and follow their guidelines.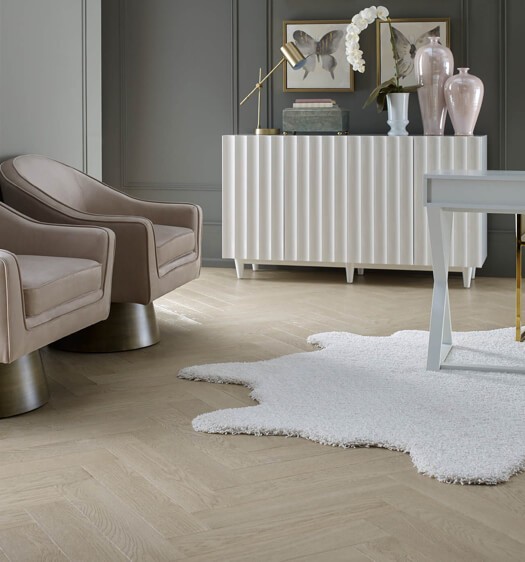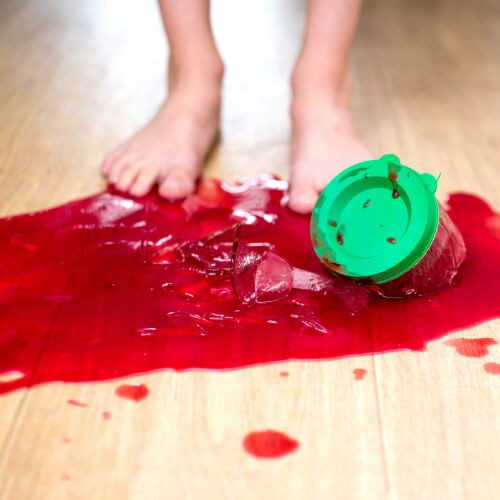 DEALING WITH SPILLS ON HARDWOOD FLOORING
Blot up liquid spills as soon as they happen to prevent damage. Use a manufacturer-approved wood surface cleaner only. Never use abrasive steel wool or harsh chemicals. For tough residues or stains, be gentle and consult your manufacturer's guidelines. Never use any type of buffing machine on your hardwood when cleaning.