Laminate is easy to care for and is considered one of the best flooring solutions for busy families. However, there are just a few things to keep in mind. Your new floors will thank you!
DAILY CARE & MAINTENANCE OF LAMINATE FLOORING
Daily care and maintenance should include sweeping, dry mopping, or vacuuming with a hard-surface flooring attachment. Laminate floor cleaner is available, but be sure to use only specialized products designed for laminate rather than general-purpose cleaners.
For preventive maintenance, place mats throughout your home to capture any sand, grime, or dirt that could be tracked onto your flooring from outdoors. Heavy appliances can cause dents or marks on your flooring over time, so protect your flooring by placing heavy appliances on mats. Use wide dollies whenever you need to move furniture across the floor. Add an area rug or two to protect your flooring and increase its longevity while adding warmth to the room!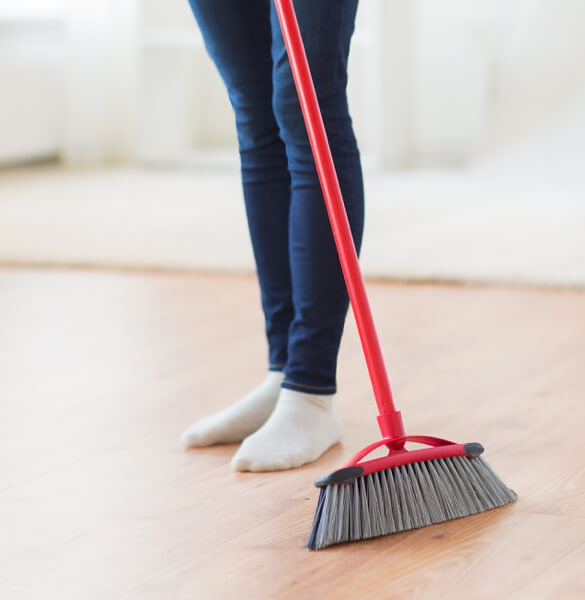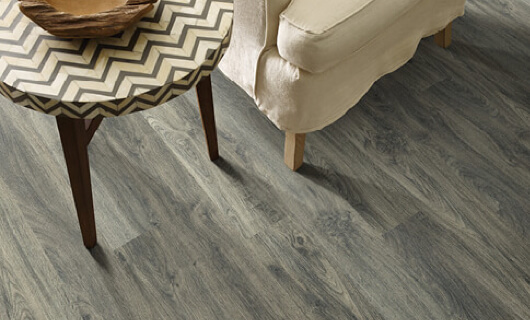 DEALING WITH SPILLS ON LAMINATE FLOORING
Common household messes should wipe away clean with a dry cloth. Liquid spills should be blotted and dried as quickly as possible. When it comes to more stubborn messes or oil-based spills, consult with your manufacturer's care guidelines. While some laminate products feature waterproof finishes, many do not, so your care and maintenance routine and laminate floor cleaner must comply with the manufacturer's guidelines to avoid any unnecessary damage done to your flooring.
Learn more about laminate installation here at Bow Family Furniture & Flooring!