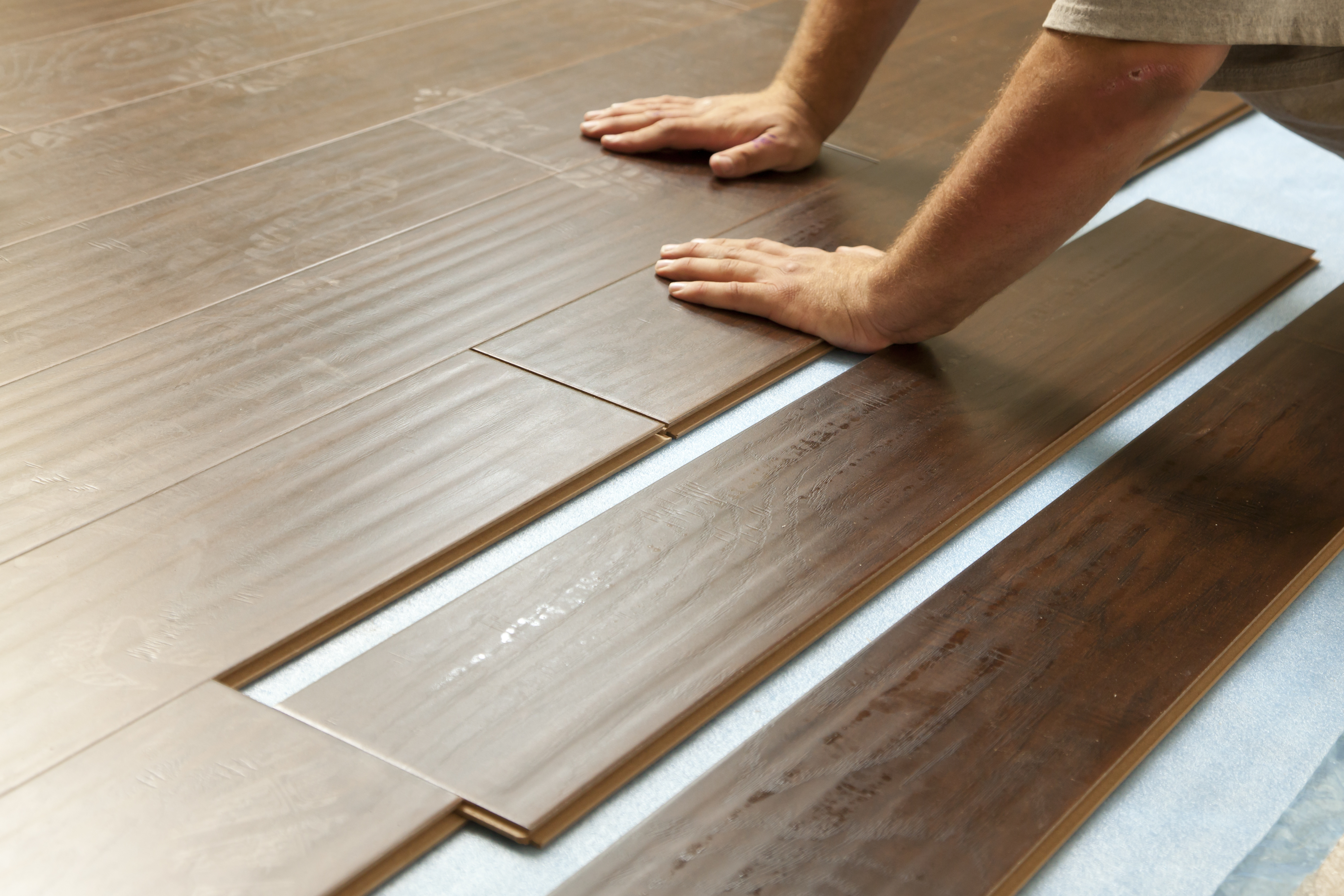 TRUST US WITH YOUR PROFESSIONAL LAMINATE INSTALLATION!
While installing laminate flooring can be simple enough for many DIYers, we always recommend trusting the pros at Bow Family Furniture & Flooring. We'll make sure the job is done right while keeping your installation within your manufacturer's warranty.
THE PROCESS OF AND COST TO INSTALL LAMINATE FLOORING
Laminate flooring installation cost can vary from product to product, but it largely depends on the size and shape of the space in which you're having the floor installed. Before you make a purchase, you'll have the opportunity to get a free in-home measurement and accurate estimates so you can make the most informed decision.
Your Bow Family Furniture & Flooring specialist will consult with you before your laminate flooring installation to confirm all the details that need to be taken care of. However, there are a few steps you'll likely always need to take:
First, have a plan for your furniture. Typically, we can move your furniture for you. However, if you have heavy items or objects that require special care, we may recommend hiring professional movers and storage experts. Second, plan to take care of any other projects, such as painting, before your laminate is installed. This minimizes the potential for damage to your new floor.
Laminate can be installed on top of your existing flooring, which means we often won't need to pull up your old flooring. We'll just make sure your subfloor is structurally sound, dry, clean, and flat. We'll also install an underlayment, which serves as a moisture barrier and makes your laminate sound and feel more like real hardwood, before completing your installation.